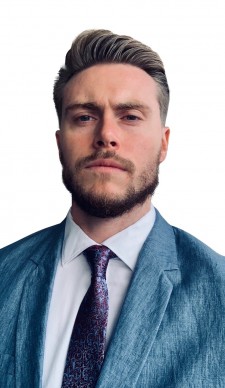 LONDON, May 5, 2020 (Newswire.com) – Daniel Hodge doesn't believe in limits. He believes in setting the bar, clearing the bar, then raising it again. And to see his resume, one would have a hard time grasping that the man with the long list of accomplishments to his name is just 28. Most recently, Hodge is the founder of DCH Property Group, a London-based company that invests in undervalued properties throughout England and brings them back to market value.
Founded last year, DCH Property Group focuses on rehabbing distressed buildings in locations where the team's research shows there is growth potential based on economic and demographic trends. In a nutshell, the company buys the properties, fixes them and rents them. According to Hodge, his company is able to readily identify an asset that fits its investment criteria, move swiftly to secure the deal then put its contractors to work to ensure the job is completed to the highest standards.
"In a short amount of time, we have developed trusted relationships within the UK real estate market that allowed us to identify, analyze, negotiate and finalize deals in every major city," said Hodge. "We've earned a reputation for swift, top-quality execution and the communities in which we invest appreciate that."
Since 2019, DCH has grown its portfolio to about £1.6m in assets under management and a 23 percent average return on investment with plans to grow that to £10m in assets under management, over the next two years – or by the time Hodge is just 30.
But just where does a 20-something entrepreneur get the dollars needed to invest in such properties? From the profits earned through his multi-million-dollar e-commerce jewelry brand, that's where. The one he started when he was 25.
"I've always found e-commerce interesting and have been very fortunate with that company, but real estate is what really excites me. I have really honed in on real estate since last year as that's always been my long-term goal. There has been a small set-back with COVID-19, but unexpected hurdles like these are all part of the journey," said Hodge.
And that is where Hodge's next career goal comes into play. He has set his sights on launching a UK-based property fund in his early 30s, just a few years away.
"I've witnessed firsthand how DCH's projects have improved the quality of life in the places where we have purchased properties. I believe that my long-term legacy will be in helping build stronger and happier communities through the energy, passion and know-how I have in the real estate world. A property fund is the next natural step once I've hit a £10M portfolio," he added.